Checking out this free alternative to Facebook called
ELGG
. And it does resemble Facebook in a
lot of ways
, and the best part, in some ways even better than Facebook. All this without multi-million dollar stock-swaps and what not.
While most people wouldn't have the time (the kind of people who aren't there) or they wouldn't have the knowledge to (I'm assuming you don't do legalspeak) parse Facebook's Terms of Service, Privacy Policy and what they're now calling
Statement of Rights and Responsibilities
(SRR).
That's pretty evident from the number of people who've liked it! Seriously, did any of you 3000+ people actually bother to go through the first two clauses of the document that pretty much says in clear terms that Facebook has a right to anything and everything that you put on Facebook:
In order for
us to use certain types of content
and provide you with Facebook, you agree to the following:
1. For content that is covered by intellectual property rights, like

photos and videos

("IP content"),

you specifically give us

the following permission,

subject to your privacy and application settings

: you grant us a

non-exclusive, transferable, sub-licensable, royalty-free, worldwide license

to use any IP content that you post on or in connection with Facebook ("IP License").
And then, but, ah, ooh, wait for it, wait for it,
This IP License ends when you delete your IP content or your account (except to the extent your content has been shared with others, and they have not deleted it).
Okay, I see that the last bit acts as a relief, to be exempt from this agreement, you simply have to
not be on Facebook
. It's a binary choice, right?! So, if you share a note or post a picture, or post a comment on the picture, or post a tag on the picture about the comment that you're going to write about the tag, then you'd better make darn well sure that you're okay with giving Facebook rights to milk it for all that's it is worth as well.
Although from what I've seen on Facebook, I don't know why and I can't see how they'd even think off profiting off this
Google's done something similiar to this with their Picasa Web Albums service: (their
ToS
is the same that applies for all Google services)
11. Content licence from you



11.1 You retain copyright and any other rights you already hold in Content which you submit, post or display on or through, the Services. By submitting, posting or displaying the content you give Google a

perpetual, irrevocable, worldwide, royalty-free, and non-exclusive licence to reproduce, adapt, modify, translate, publish, publicly perform, publicly display and distribute any Content which you submit, post or display on or through, the Services

.
But they
do
add a clause here stating clearly what they intend to do with that license:
This licence is for the sole purpose of enabling Google to

display, distribute and promote the Services

and may be revoked for certain Services as defined in the Additional Terms of those Services.
And here comes the Share and Share Alike (with an exception clause for anybody profiting in the process):
11.2 You agree that this licence includes a right for Google to make such Content available to other companies, organizations or individuals with whom Google has relationships for the provision of syndicated services, and to use such Content in connection with the provision of those services.
It's almost like a
BY licence
! Except that's not what it's called! Really, they should use those familiar and comforting logos that CC uses,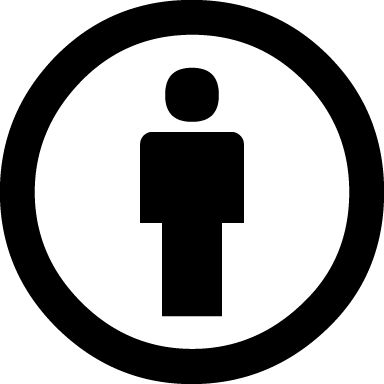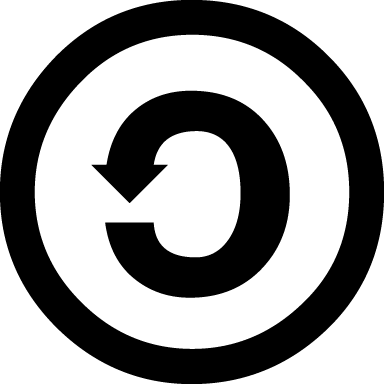 but to convince us that, "Yes, that's exactly what we're going to be doing, except, we're making money of it. After all, there should be something in this for all of us. You've found your timesink. And we've got our moneyplant!"
They really should make these terms clearer to people instead of having non-lawyers like me (although my grandfather is one, and he's not even into IP law) parse it. I thought Google would be one of those forward thinking companies who'd actually put a short summary of the legal terms before the actual diatribe so that people would at least be inclined to know what they're getting into. Because you know, once Google gets into it, almost every other service is likely to follow their model. That's why they're Google. They set the (dodge)ball rolling into the
Foursquare
. (Although I never missed Dodgeball because I never got to use it, it would have been fun to link to their website just now. Oh
wait
!)
Funny, Dodgeball sounds like the service my friend Rahul and I were planning to implement as a final semester project. I remember proposing the '@' symbol as a check-in symbol. And while I'd heard references made about Dodgeball, I'd never actually done much research into in detail. And the best part, I'd even proposed using email-over-SMS as a method for client-server interaction. Amazing coincidence.
Our only worry was how we'd go about implementing the service. We'd have to buy a two-way SMS gateway to begin with. And then there was the problem of not knowing how this thing would work. We're not telecom engineers here. :-) But it would have had mass appeal. I still think we can implement it. And text messages are used far more than anything else here. Infact at a cost of no more than INR 60 a month, we could have users checking from all over the city.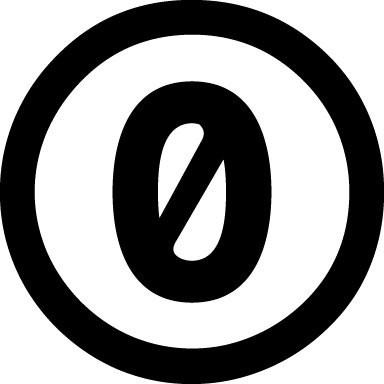 And the best part: it'd all be for free. Wonder if anybody's done it already.
Okay, huge rathole, I don't know how I got into it, but let's continue. Or let's just end it here. I'll test out ELGG and post and update.
Maybe I'll even call over a few of my friends from Facebook and see if they agree with fuckfacebook. (C) that you douches! Ha! Wait, I'll post this on Facebook.
On second thought, it's time to go sleep.
Later then. Pubsubhubbubzzz.